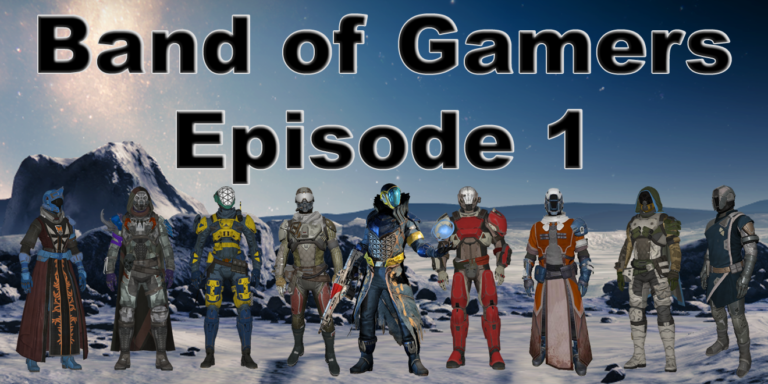 Band of Gamers Podcast
Episode 1, February 22nd, 2015
In the first episode of the "Band of Gamers" Podcast DBQHams, Osiris Prime, and Greylock3491 discuss their gaming history and early gaming moments.
In the first segment we introduce ourselves and then discuss our gaming history on the VIC-20, C64, Atari 2600, NEX, SNES, 64, Game Cube, Wii, Wii U, 360, XBO, PS, PS2, and PS3.
In the next segment we share some of our early gaming memories playing River Raid, Contra, Pitfall, Combat, Mario and more,
Then in our "now playing" segment we discuss the games we played this week including Destiny, the new 3DS, Titanfall, Lego Marvel Super Heroes, BF4 SP, and COD AW.
And in our final discussion we discuss the XBOX One versus PS4 as well as PAXEast 2015.
If you enjoy the podcast and would like to join the conversation please feel free to reply to this post, or drop us an email at Podcast @ Band of Gamers.net!
– The Band of Gamers crew
Podcast: Play in new window | Download