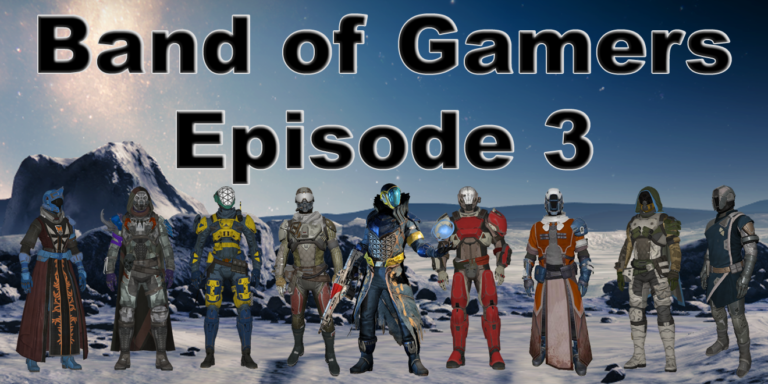 Band of Gamers Podcast
Episode 3, March 22nd, 2015
In this episode of the "Band of Gamers" Podcast DBQHams, Macebyte, and Greylock3491 discuss what we've play, Destiny, and whether Remastered Games are a quick cash grab or what gamers want.
In the first segment we discuss what we've played this week including Diablo 3, Torchlight 2, Tales from the Borderlands Ep1, Tap Titans, Titanfall, and Destiny.
In the next segment we talk more about Destiny and what we like.
And for our main topic we discuss HD Remakes & Remasters and if they a cash grab or catering to the desires of gaming consumers.
If you enjoy the podcast and would like to join the conversation please feel free to reply to this post, or drop us an email at Podcast @ Band of Gamers.net!
– The Band of Gamers crew
Podcast: Play in new window | Download