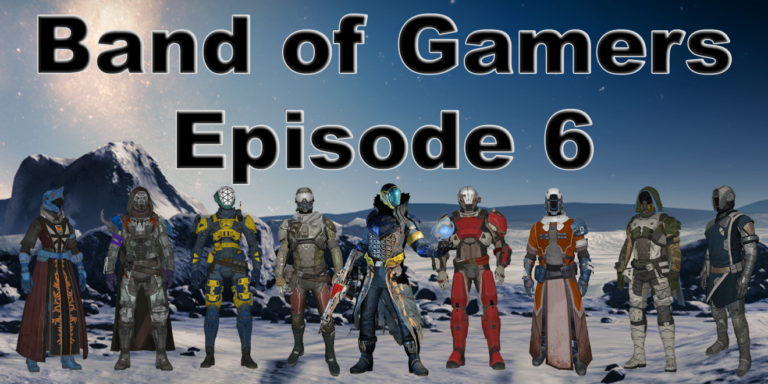 Band of Gamers Podcast
Episode 6, April 19th, 2015
In this episode of the "Band of Gamers" podcast Osiris Prime and DBQhams discuss what they've played this week, new releases coming out, as well as the March NPD numbers.
In the first segment they discuss what they've been playing, including COD:AW, Minecraft, Tome Raider completed & critiqued, BF Hardline, Guacamelee, Destiny, Infinite Crisis, Spirit Lords, and more!
In the next segment they discuss new releases including The Wicher 3, Destiny House of Wolves, Guitar Hero Live, Battlefront, Star Wars Episode 7, as well as the Chicago Comic Cons and March NPD numbers.
If you enjoyed the podcast and would like to join the conversation please feel free to reply to this post, or drop us an email at Podcast @ Band of Gamers . net!
– The Band of Gamers crew
Podcast: Play in new window | Download