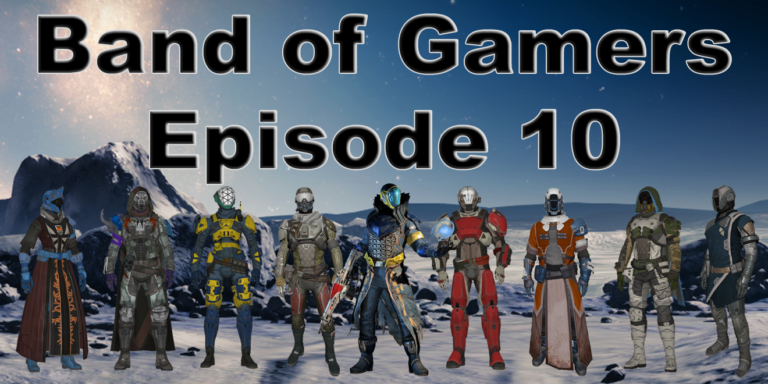 Band of Gamers Podcast
Episode 10, May 28th, 2015
In this episode of the "Band of Gamers" podcast Osiris Prime, DBQhams and Greylock3491 discuss what they've been playing and if DLC prices are worth the cost.
Segment 01 – What We're Playing:
0:45 What we've been playing
0:48 DBQ Hams on MOBAs
0:50 SMITE on Xbox One
4:15 Heroes of the Storm
6:43 Super Mega Baseball
7:55 Osiris Prime
8:00 Battlefield Hardline
8:48 Call of Duty & Minecraft
9:00 Strider backlog clean up
10:03 Witcher 3: Wild Hunt
13:55 Greylock
14:20 Destiny House of Wolves
15:35 Heroes of the Storm installed
Segment 02 – Gaming News
18:40 House of Wolves discussion – worth it?
23:10 DLC Prices worth it for social gaming, $ DLC = $night out
30:50 News
31:11 Oculus Rift price point
39:18 Sony Investors Call – 1st Party Sony lineup is limited
47:05 Facebook Five Top News Stories
If you enjoyed the podcast and would like to join the conversation please feel free to reply to this post, or drop us an email at Podcast @ Band of Gamers . net!
– The Band of Gamers crew
Podcast: Play in new window | Download