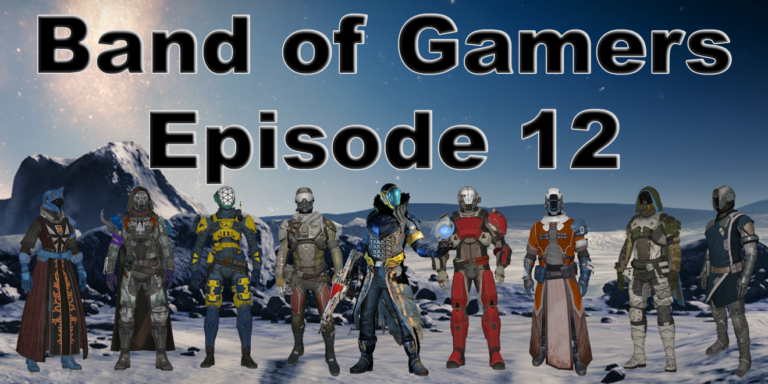 Band of Gamers Podcast
Episode 12, June 18th, 2015
In this episode of the "Band of Gamers" podcast DBQhams, Osiris Prime, Zeuxidamas, and Greylock3491 discuss their reactions to E3 2015.
Just some of the E3 topics the guys discuss:
Two Gears of War games – Ultimate Edition coming this summer, and GOW4 next year.
The Rare collection and new Rare game
Very cool but expensive elite controller
Free week of EA Access
Fallout mods limited exclusive
Early Access like program including Elite Dangerous and Day Z!
indie games
Tacoma and Recore,
Oculus and Valve VR support,
Very cool HoloLens demo
Rainbow Six Siege comes with Vegas 1&2 BC
Halo 5 awesomeness – new co-op sp, Buck, new big team battle, 20 mp maps with 15 more free mp maps coming
Backwards Compatibility
No Man's Sky demo (but it's also on pc – simultaneous release)
Uncharted 4 demo
COD / Activision demo
Battlefront / EA / Awesome gameplay / co-op demo/trailer
Destiny Taken King / is $40 too much?
Shemmeu (sp? lol)
If you enjoyed the podcast and would like to join the conversation please feel free to reply to this post, or drop us an email at Podcast @ Band of Gamers . net!
– The Band of Gamers crew
Podcast: Play in new window | Download