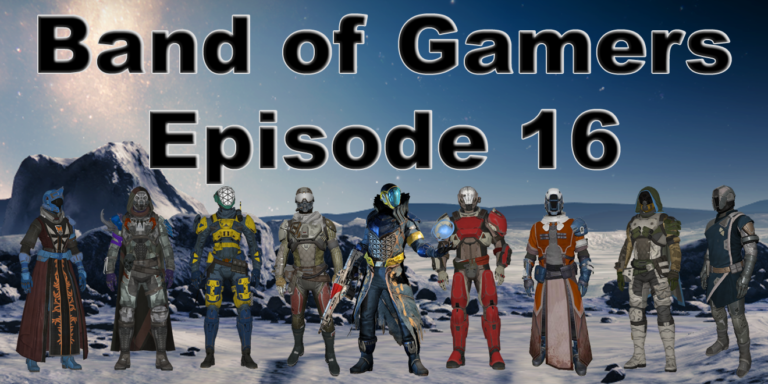 Band of Gamers Podcast
Episode 16, August 9th, 2015
In this episode of the "Band of Gamers" podcast DBQhams, Osiris Prime, Greylock3491 discuss what they've played, and news from GamesCOM.
Segment 01 – What we've played this week:
DBQhams: Xenoblade 3DS, Rare Replay, Destiny
Osiris Prime – Minecraft, Halo MCC, Strider (Finished!!), Started Ground Zeroes, watchdogs (next backlog game), Titanfall (remote play thru win10), destiny (mostly crucible also streamed thru win 10),
Greylock3491: Halo MCC H1 done, Field Runners 2, Destiny HoW, W10 remote play, Rayman w/ Grandson, Project Cars
Segment 02 – Gamecom news:
DBQhams: PS4 2 to 1 sales to X1, Gamescon – MS presence; Flight battles in Battlefront; Destiny – Taken King
Osiris Prime – WIndows 10 and Xbox
Greylock3491: GamesCOM! BF Fighter Squadron, Halo Wars 2 & XBOX conference, Destiny news
If you enjoyed the podcast and would like to join the conversation please feel free to reply to this post, or drop us an email at Podcast @ Band of Gamers . net!
– The Band of Gamers crew
Podcast: Play in new window | Download