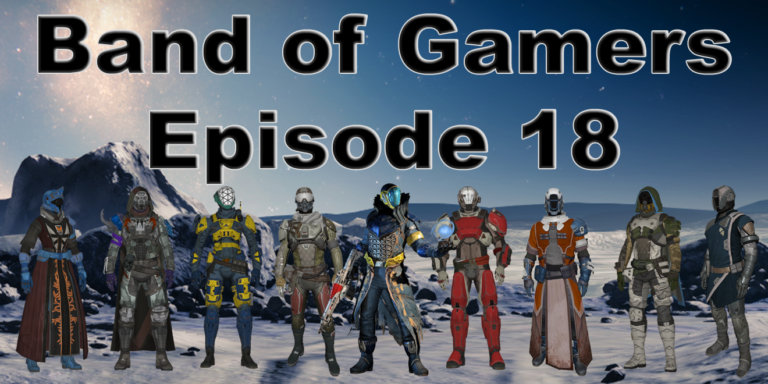 Band of Gamers Podcast
Episode 18, August 30th, 2015
In this episode of the "Band of Gamers" podcast DBQhams and Greylock3491 discuss what they've played and the news of the week.
Segment 01 – What we've played this week:
DBQhams: Rare Replay, Amazon Underground mobile games, Destiny
Greylock3491: Destiny, Halo MCC, Atari 2600 – Combat
Segment 02 – This week in gaming news:
Greylock3491: New Destiny Features: double vault space, more bounty space, terminals where I can buy newer versions of my exotics, tracking bounties and quests without having to leave the action, Vanguard and Crucible marks merging and valid across all characters like glimmer, Gunsmith weapons, DBQ – Weekly Crucible Bounties, Changes to Weekly and Nightfall Strikes, Forza 6, and Burnout paradise reflections
DBQhams: PAX Prime, Disney Infinity developers Avalanche, Sumo, Ninja Theory, New Dragon Age Inquisition DLC: Trespasser and the role of fans shaping future game content, Gaming communities
If you enjoyed the podcast and would like to join the conversation please feel free to reply to this post, or drop us an email at Podcast @ Band of Gamers . net!
– The Band of Gamers crew
Podcast: Play in new window | Download