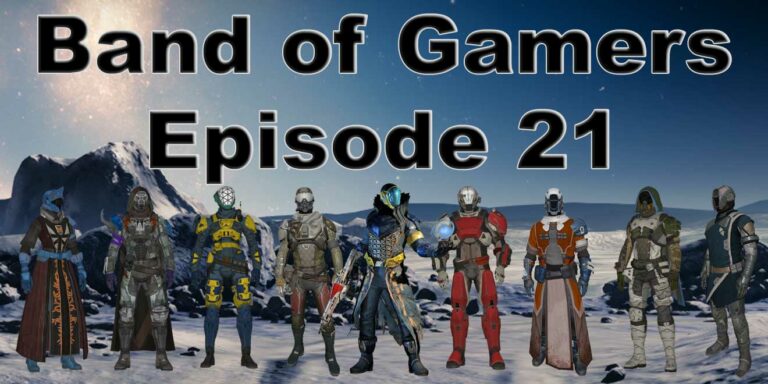 Band of Gamers Podcast
Episode 21, September 27th, 2015
In this episode of the "Band of Gamers" podcast DBQhams, Osiris Prime and Greylock3491 discuss what they've played, the news of the week, and Managing Backlogs.
What we've played this week:
DBQhams – Retro Bit Trio, Super Tecmo Bowl; Destiny; BF:Hardline; Lego Dimensions
Osiris Prime – Tried to play R6 Siege Beta, Minecraft, Stream to PC X1 – COD AW/Minecraft, GTA 5 and Backlog – Watch Dogs
Greylock3491 – Destiny (Two Sony exclusive strikes), Forza 6 (MP not fixed / new problem), Minecraft, Super Mario Bors Wii, XBOX One controller issue
This week in gaming news:
Osiris Prime – TBS and ESports
GREY – nothing
DBqhams – Destiny Devs acknowledge leveling problems, No PS Vita 2
Topic of the Week:
Managing Backlog and deciding what to play during the fall releases
If you enjoyed the podcast and would like to join the conversation please feel free to reply to this post, or drop us an email at Podcast @ Band of Gamers . net!
– The Band of Gamers crew
Podcast: Play in new window | Download