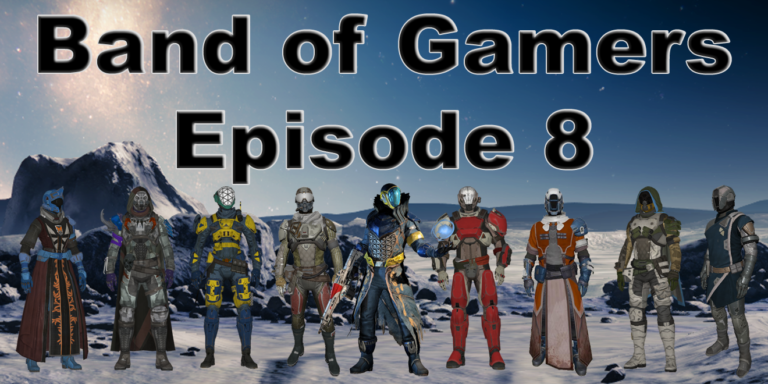 Band of Gamers Podcast
Episode 8, May 3rd, 2015
In this episode of the "Band of Gamers" Podcast DQBHams, Zeuxidamas, and Greylock3491 discuss what they played this week, the gaming news of the week, found memories playing old Star Wars games, what is a good value for $60 and how much should a season pass cost, and much more.
In the first segment they discuss what they've played this week including Super Smash Bros 3ds, BF4 on PS4, Mario Cart, Infinite Crysis, Heroes of the Storm, Destiny, as well as a Marvel Heroes discussion, and thoughts on the Hunt the Truth Halo marketing / story podcast.
In the next segment they discuss items in the news including Ouya in debt, Legacy Star Wars games on sale and discussion about our memories playing these games back in the day, House of Wolves, Star Wars Battlefront trailer reaction and thoughts,.
And in our final discussion they discuss the WB announcement that the Batman season pass is $40, if it's too much, if games cheap today, and what's a good value for $60?.
If you enjoyed the podcast and would like to join the conversation please feel free to reply to this post, or drop us an email at Podcast @ Band of Gamers . net!
– The Band of Gamers crew
Podcast: Play in new window | Download