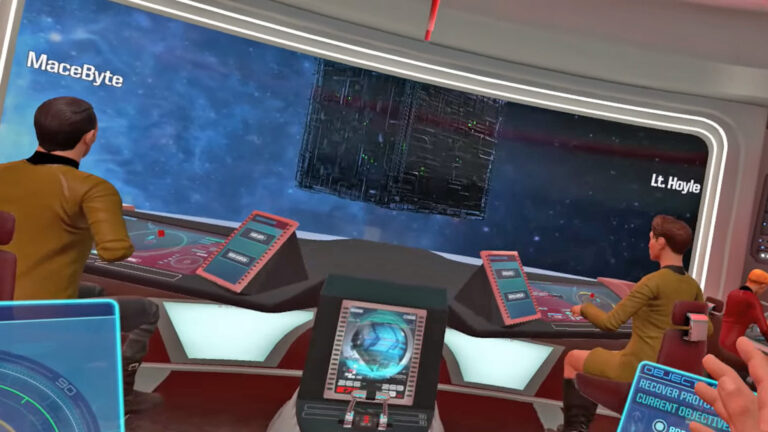 Greylock and Macebyte take on Star Trek Bridge Crew's Rescue, Research, and Borg missions in the Aegis. Show Start * 0:20 * Links to each mission below.
Please give us a thumbs up and sub! ✌️
Until next time my friends, Peace ✌️
Join the VR revolution today with these great Amazon.com deals:
Oculus Rift and Touch!
– http://amzn.to/2sQbOrL
HTC Vive!
– https://amzn.to/2HVgRit
Windows Mixed Reality!
– https://amzn.to/2JPLK8k
PSVR!
– https://amzn.to/2KzK2sQ
VR Games!
– https://amzn.to/2FGkVB5
Ready Player One!
– https://amzn.to/2Ka0Er8
Note: The above links are Amazon.com affiliate links, and using them to purchase items supports our channel and helps us make it better!