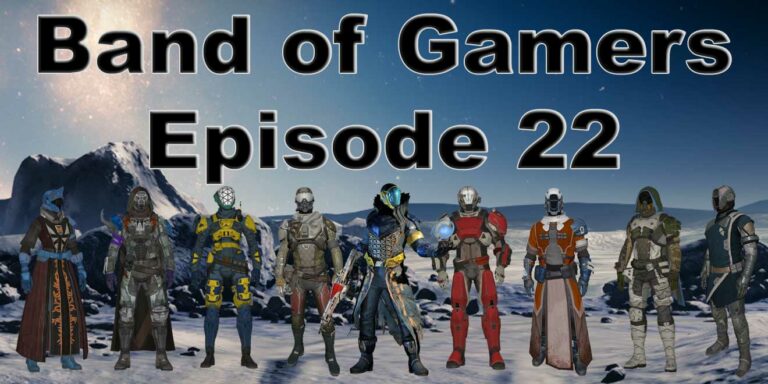 Band of Gamers Podcast
Episode 22, October 19th, 2015
In this episode of the "Band of Gamers" podcast DBQhams, Osiris Prime, Zeuxidamas, and Greylock3491 discuss what they've played and the news of the week and the Battlefront Beta.
What we've played this week:
Osiris Prime – Wildstar (PC), COD AW, BF4, Minecraft/Lego Marvel Super Heroes with my son.
DBQhams – Star Wars:The Old Republic, Mario Maker, Destiny, BF: Hardline (expansion crashes & EA Access), Transformers Devastation, Need for Speed beta
Zeux – Unreal Tournament 2004 and Crysis (PC), + Left 4 Dead and NBA 2k16.
Greylock3491 – Halo 4 Co-op, TitanFall Co-op, Vegas 2 TH, Halo 2 c-o-op, Rayman origins on 360 with Grandson
Topic of the Week:
Battlefront Beta hands-on feedback
If you enjoyed the podcast and would like to join the conversation please feel free to reply to this post, or drop us an email at Podcast @ Band of Gamers . net!
– The Band of Gamers crew
Podcast: Play in new window | Download