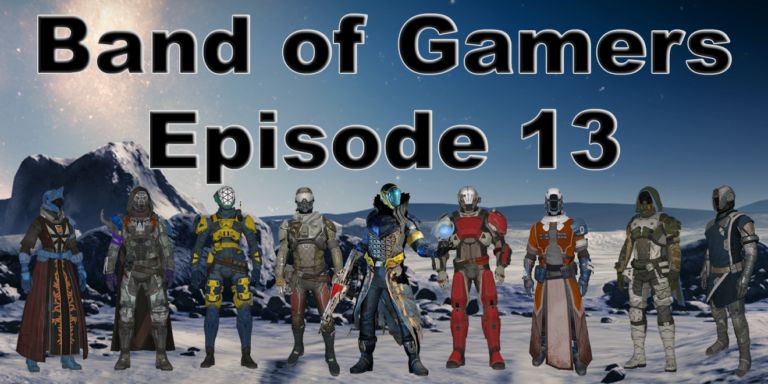 Band of Gamers Podcast
Episode June 25th, 2015
In this episode of the "Band of Gamers" podcast DBQhams, Osiris Prime, and Greylock3491 discuss what they've played, news of the week, and more reaction to E3 2015.
Segment 01 – What We're Playing:
DBQhams: – Elder scrolls online, spaltoon, E3 Nintendo event at Best buy – Zelda Triforce Heroes and Mario Maker
Osiris Prime: – cod aw, minecraft, Zuma (360 backwards compatibility through X1), Game Preview – elite dangerous (trial X1), the long dark (trial X1)
Greylock3491: – Destiny House of Wolves / Prison of Elders, Rainbow Six 3 (XBOX original via bc on 360,)
Segment 02 – More E3 Thoughts and Impressions:
Oculus Rift cConference
Bethesda Conference
EA Conference
Ubisoft Conference
Segment 03 – Other News:
Prime – http://www.ign.com/articles/2015/06/25/xbox-live-games-with-gold-for-july-feature-assassins-creed-gears-of-war?utm_source=IGN%20hub%20page&utm_medium=IGN%20%28front%20page%29&utm_content=2&utm_campaign=Spotlight
If you enjoyed the podcast and would like to join the conversation please feel free to reply to this post, or drop us an email at Podcast @ Band of Gamers . net!
– The Band of Gamers crew
Podcast: Play in new window | Download